Koro Sun Resort & Rainforest Spa
Hibiscus Highway, Savusavu, Fiji Islands
Reviews for Sea Temple Private Apartments Port Douglas By Boutique Collection
0.1
Sally Greensfield
Tamworth, NSW
18 Jan, 2018
I stayed at this property and absolutely loved it! It was easily the best experience of my life. I stayed at this property and absolutely loved it! It was easily the best experience of my life. I stayed at this property and absolutely loved it! It was easily the best experience of my life.
7.1
Sally Greensfield
Tamworth, NSW
18 Jan, 2018
I stayed at this property and absolutely loved it! It was easily the best experience of my life.
7.7
Sally Greensfield
Tamworth, NSW
18 Jan, 2018
I stayed at this property and absolutely loved it! It was easily the best experience of my life.
Located within a 160-acre sanctuary on the island of Vanua Levu offering the genuine warmth and friendliness of the Fijian people, lush tropical surroundings, and warm, impossibly clear waters.
In a remote setting that defines paradise, Koro Sun Resort & Rainforest Spa guarantees a genuine Fijian experience that is nirvana to the core. From the moment you arrive, the Koro Sun staff embraces you like family. That hospitality coupled with diverse accommodations and experiences has made Fiji's Koro Sun Resort an international favourite for relaxing holidays, active family vacations and magical romantic getaways.
With 50 spacious fully air-conditioned bures and villas guests can relax in style and enjoy the stunning surroundings. The adults-only Edgewater Bures and Fiji's only Floating Bures offer the ultimate over water experience. The romantic setting is perfect for honeymooners looking for that something special. Couples can enjoy the adults-only Edgewater Beach Club featuring an infinity pool with swim-up bar. The perfect location for sipping cocktails at sundown. The spacious 2 and 3 bedroom bures and villas are ideal for families and larger groups, with 2 pools to choose from (one with a waterslide!)
Complimentary Resort Activities
Snorkelling, kayaks, guided walks, yoga class, cycling, coconut demonstration, handline fishing, pearl presentation, flower arranging, volleyball, cooking class, Meke dancing, tennis, board games and movies, stand-up paddle boarding, bocce, ladder toss, horse shoes, croquet.
Restaurants
Palm Grove - offers you a fresh selection of locally sourced and regionally inspired cuisine. Breakfast starts with an array of fresh fruits, cereals, yogurt and warm bakers basket selection. Lunch and Dinner options include choice of Entree, Main and Desserts with meal selections for children, vegetarians, vegans and Gluten allergies as well.
Latitude 17 - features prime position on the resort's serene Edgewater Lagoon boasting spectacular ocean views coupled with a tantalizing menu of Asian-Fusion cuisine. Guests will be spoilt with a selection of the freshest seafood and mouth-watering gourmet delights, featuring coconut mud crab, ginger and garlic lobster, accompanied with homemade sorbets and so much more.

Kids Club
Jungle Kids Club - offers a complimentary "Bula Buddy" service for children as well as a unique (Meimei) Nanny service for youngest guests.
Bula Buddies activities program extends to the ages of 4 to 12 years of age, where children can participate in compulsory supervised activities from 8.00am -4 .00pm daily. One Bula Buddy is provided for every 2-3 children offering a very personalized service for families with educational and recreation based activities. Daily activities include Rainforest hikes, introduction to Fijian culture, Fijian arts & crafts, tidal pool exploration, snorkeling (for 7 years & older), t-shirt painting, coconut leaf weaving, and sand village construction.
Meimei Nanny services are available for children 3 years and under between the hours of 8:00am and 4:00pm. Extra Nanny Services are offered after 4pm at a nominal charge of FJD$10.00hr per child. The Kids meal times for lunch is from 11.30-12.00 midday and Dinner time is made available between 6.00pm and 6.30pm. Children will enjoy a mixture of games and activities with a truly definitive Fijian flavor always loaded with fun and great entertainment.

How to Get Here
Flights arrive daily into Nadi International Airport, and connecting flights to Savusavu run daily via Fiji Link (Fiji Airways) and Island Hoppers. The short 15 minute scenic drive up the coastline to Koro Sun Resort is provided complimentary, as well as your return trip to Savusavu Airport upon departure. Flights arriving daily into Nadi International airport. Connecting flights to Savusavu (SVU) on the Island of Vanua Levu are 50 minutes. Complimentary transfers to/from the Savusavu airport to Koro Sun are a short 15 minute drive.
Guest Information
Check in
2:00pm
Check out
10:00am
Arrival Info Photo ID and a credit card pre-authorisation will be required on check-in for all bookings.

Car Parking Free car parking

Children & Extra Guests Extra guests allowed at additional charge

Facilities
WiFi - Free (limits may apply)
Tour Desk
Tennis Court - Full Size
Swimming Pool - Outdoor
Safety Deposit Box
Restaurant - Licensed
Porter Service
Luggage Storage
Dry Cleaning / Laundry Service
Child Pool
Kids Club / Child Activity Program
Day Spa
Concierge
Bar / Lounge
Why Choose Global Explorer?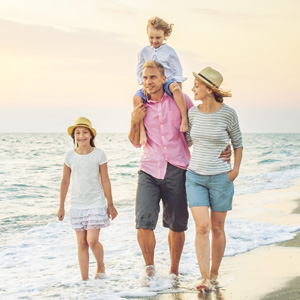 Price
With our unbeatable prices, you can find comfort in knowing you're getting the best possible deal.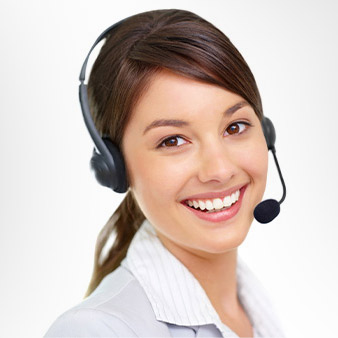 Service
Our Travel Agents offer passionate personalised service and are ready to help your unforgettable holiday experience come to life.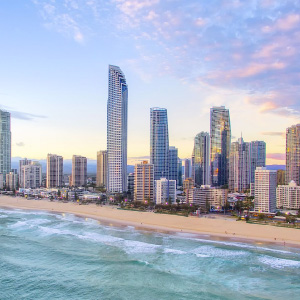 Our Promise
We promise to deliver you a smooth, hassle-free experience each time you book with us.
Denarau Island, Denarau Island
Sheraton Fiji Resort
Located close to Nadi Airport (20 minutes drive), Denarau Island is connected by a small causeway to Viti Levu (largest of Fiji's 332 Islands). The Sheraton Fiji Resort is a part of Sheraton's fully integrated resort complex with 3 hotels alongside each other, overlooking Nadi Bay.
View Deal